We are so proud to keep growing!. Today we roll out our Blog, we will post here any new feature as well as talk about existing and unknown features of Dokuflex, we will also post information about our current lines of development and expect to get feedback from all of you. But first of all let's start from the beginning:
¿What is dokuflex?
Dokuflex is a complete and unique plattform available on the market, it has document management features (DCM), enterprise content management features (ECM), business processes features (BPM), as well as a bunch of tools that lets you optimitze and ease usual business tasks that usually take a lot of time and effort, human and cost. Dokuflex has built on top of the plattform several business solutions focused to give you solutions and help you in many adminsitrative tasks as well as business tasks, for example one of this solutions is Doku4Invoices addressed to manage and process all your invoices in digital format.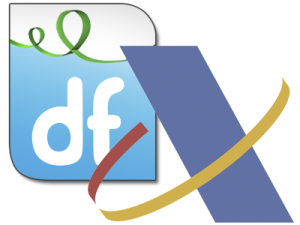 Within this blog we will explain you how to work with Dokuflex, will learn how to digitally manage your expense tickets, to think about your company as an internal social network and how to define and manage business processes of your company with Dokuflex.
We will also post stories about our customers, case studies and how they succeed using Dokuflex, we are proud of helping a lot of companies on improving their business management with our plattform, Dokuflex is ready to help you and to make your life easier.
On this blog you will also find news, product roadmap, lines of investigation and many more information addreesed to either technical or business audience.
Our plattform is on a constant evolution and continous progress, so keep visiting us periodically to get latest information about the product and new features available.
In case you need more information about us and our product, don't hesitate to visit our web where we explain all the modules, features and solutions. Moreover at the pricing section you could get more information about available pricing models and contact us for a detailed proposal, how to be a partner or just to let us visit you and explain how we work and how we could help you in your business without any commitment.