When we constitute a company and become independent, the expenses often multiply. Although it is normal if we take the risk of having our own business, overspending money can overwhelm many people, especially those who have just started. In addition to all the entrepreneurs' quotas, company income taxes, IRPF and IVA, entrepreneurs face other economic costs which will cost a lot of money.
Most common money expenses in a company
Accounting: It is one thing nobody likes to do, because it requires realization of complex daily books of accounting entries. Businessmen often opt for two days, but more expensive.

Hire an administrative: hire a person that will be in charge of the whole issue of paperwork and bills, these are work and working hours we have to pay for.
Recourse to agencies: These are external companies that perform accounting of the companies in exchange for monthly payment. The more paperwork, the more they will charge.

Projects: Projects in a company are on the agenda. Usually to manage them we should worry about being there watching and controlling the project, instead of doing other things that might bring benefits, so sometimes we lose money.
Order: Having the well-organized business costs resources and time, and time is money. Imagine for example the time lost in searching all the documents and expenditure tickets of the company.
Security: If we want to prevent the leakage of documents and their integrity, we usually have to spend a lot of money for hardware and software to prevent leakage of information by third parties.
Space: Invoices and receipts must be kept for 5 fiscal years; this implies the occupation of a space that could be used for other tasks, which ultimately requires having a bigger office or a warehouse to store all these documents.
What if I told you that the solution to this whole problem of money is called Dokuflex? Probably you think I'm a charlatan and I'm selling the bike. But if you keep reading you'll see I'm right.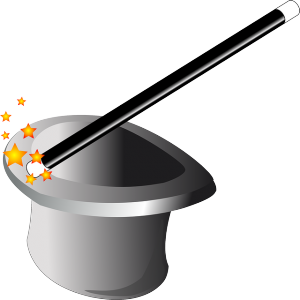 Dokuflex for accounting: We have several solutions to manage this problem, firstly, we have doku4invoices which is responsible for digitalizing invoices and receipts. This solution also sends invoices to workflow of approval of expenditure sheets, always adopted by the tax agency, and to automatic accounting. As the result, with dokuflex you will save money on paying the agency.
Dokuflex for projects: With dokuflex we will be able to create and manage projects remotely, ie anywhere in the world and from any device. You can assign tasks and projects to people without having to be present there. As the result, you will save time, time that can be used in making money.
Dokuflex for order: The solution doku4documents provides better management of your documents, allowing to share, classify them and assign permissions, it is also integrated with popular software like Office or Outlook. Moreover, we can classify documentation processes and achieve better management of departments of the company. With it you will save much time searching for documents and can also save the number of computers since all documents are synchronized.
Dokuflex for safety: With doku4signatures we can have a safe environment at low prices; we have digital signatures, biometric signatures and electronic signatures, all in one. In addition we integrate the best and cheapest tablets of signature so that you will not have to spend a fortune on hardware.
Dokuflex for space: We return to the doku4invoices solution, having digitalized all the documents and expenditure tickets, with the same validity as paper ones, we will be saving a lot of space so we can be in smaller quarters and therefore the cheaper ones.
If you want some information without obligation,  visit the prices tab where you will see how cheap appears to hire dokuflex in the long view, since besides saving money you will save time and improve the quality of work in your company.