We continue with the discussion about all products of dokuflex, trying to explain what they are exactly. Today it is the turn of doku4process, a solution designed to make all your business processes more efficient. If you want you can visit the other articles where other solutions are discussed. We have discussed doku4signatures for digital and electronic signatures, doku4invoices to digitize and post receipts and invoices, and doku4documents to manage all documents. This solution is primarily targeted to improve the creation of business processes. Usually in these cases you need to hire computer specialists in order to create forms, projects and synchronize everything. Thanks to this solution you do not have to do this anymore because from now on you can do all this stuff easily and fully automatically.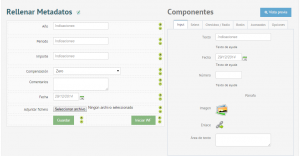 Operation of doku4process
Comfortable froms designs, it is very simple to create them, without any knowledge of HTML and PHP.
Ability to program tasks and projects of any type and departamnet, deciding at all times when they start and when they end.
Synchronization with doku4documents, for easy access to all documentation.
Synchronization with our advanced workflow engine of approval.
Synchronization with dokuflex application, to be able to use it from anywhere and through any device.
Synchronization with ERP, SAP, Server databases…  Creating a simple web interface that lets you manipulate everything without having much knowledge in computers.
With this solution, you will achieve not only efficiency, but you will save enough money of the IT department (information technology). If we have convinced you, click on the contact section. There we offer fully customized information about our solutions.