I am sure that you are a person who controls every expense receipt in your company and never wants to lose any receipt. Besides, I am sure that you are a person who always wants to know what has been spent or who was the spender, in order to control everything. Well, it is fine, but we have a serious problem here, is that you must keep all your paper receipts. The truth is even though it is very simple to keep receipts at home, quite another matter to keep them in a company, where purchases and expenses are done almost daily, causing a lot of receipts, which can be lost at any time. We also face a problem of deterioration, i.e., when the documents turn just in a printed piece of paper: when they get wet or damaged, the information is removed from them and, as a result, they lose validity. But don't worry, we have found the perfect solution to your problem with the Dokuflex. In our package of office solutions we have the Doku4invoices application, approved by the Tax Agency, for the digitizing of all expense receipts  in the easiest way you can imagine.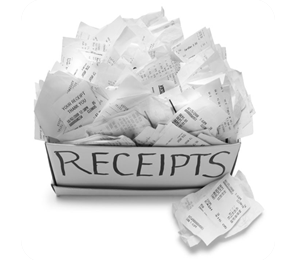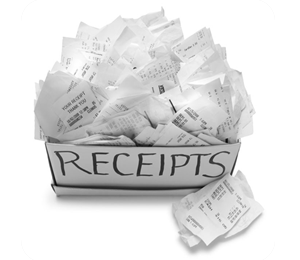 How the receipt digitization is performed
The operation is very simple, we merely  must take a photo of the receipt through our Smartphone with our application for Android / IOS / Windows/ Phone, then a screen will appear, where we can add the cost information, for example, the type of expenditure, the payment method and, of course, the amount. Moreover, we have the possibility of adding your expenses to an automatic expense sheet, which automatically processes the costs of your company and approves them through the approved workflow. Finally you have the option to register them automatically in your ERP, for example in your SAP system, to keep accounting of your company in a correct and simple way. Thanks to this solution, you can keep all receipts of your company in digital form, eliminating paper. Thanks to this you will get the following benefits:
Space saving.
Greater security and integrity of the documents.
Time saving at accounting performance.
Money saving, since you can yourself perform accounting, without resorting to an agency service.
The best thing about all of that is the Dokuflex and all its solutions such as the Doku4invoices are approved by the Tax Agency, i.e., it is a system certified by the National Tax Agency, with full legal validity, when submitting documents to the administration and to other organizations. What are you waiting for, contract the dokuflex solutions and you will save a lot of time, space and money in your operations with the expense receipts among others. You can choose between several versions of our product, always suitable to your needs, visit the dokuflex price section: you can contact us and contract the product more suitable to your needs. We are here in Dokuflex to help you and to make your life easier.